At Breda Aviation on the grounds of Breda International Airport, you can go for all possible flight training. From sports pilot to commercial pilot: everything is possible. Even when it comes to a trial lesson or renting an airplane, you can contact to Breda Aviation.
Despite the high level of professionalism, quality and safety, the atmosphere remains relaxed and pleasant.
Interested in flight training, renting a plane or a trial lesson? Then visit the website of Breda Aviation.
Tip: someone in your area who has always wanted to fly? Give a trial lesson as a gift! Guaranteed one of the most original gifts you can give away.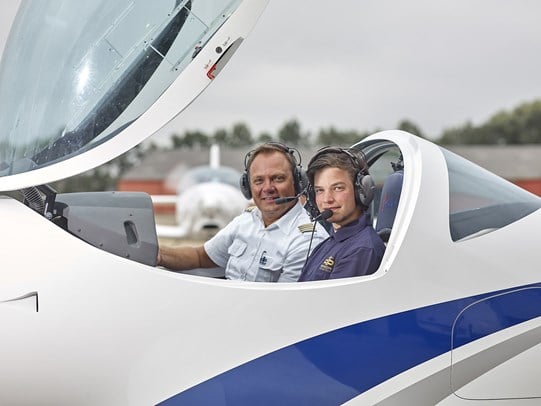 ENPC stands for the First Dutch Parachute Club. Parachute Association ENPC is located on the grounds of Breda International Airport. Here you can go for everything to do with skydiving. Whether you want to make a duo jump, follow a course or book a show jump: you have come to the right place at ENPC.
Did you know that ENPC is the oldest parachute association in the Netherlands? They still make a party of it every day! Characteristic of the club is its informal and cozy character. It is a non-profit association, which means that there is a lot of personal attention for the individual jumper.
Do you dare to take the plunge in the Cessna 208 Grand Caravan below?
Read more on the ENPC website.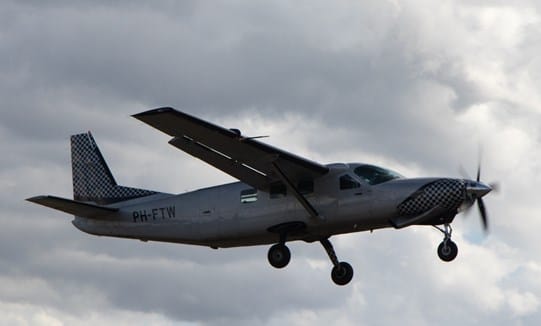 From dream to reality by learning to fly yourself? There are many ways to do that.
➢ Would you first like to try if flying is something for you? Then follow an introductory course "Try2Fly" via Vliegclub Seppe.
➢ Would you like to obtain your licence in a professional yet informal way? Then follow a LAPL or PPL flying course at our Aviation Club under the guidance of experienced instructors.
➢ Would you like to continue to enjoy flying after you have obtained your license? Then fly as a member of Vliegclub Seppe with fellow pilots throughout Europe in affordable club-aircrafts that are available to you.
See the website www.vliegclubseppe.nl for all the information, or even better, make an introductory appointment at the Aviation Club with one of the (board) members.
Phone: +31(0)6 39605322